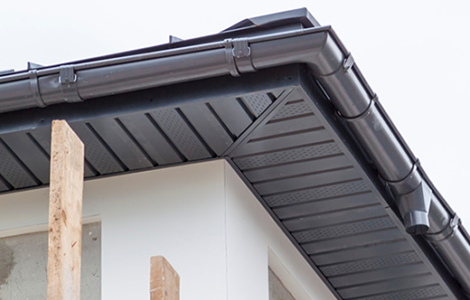 We use a lot of technicalities and extreme caution while performing repairs and installations on the soffit board because of its nature and propensity to fit in to be hidden under the fascia board. Most of the board is visible from the street level; however, we take more daring efforts to ventilate the soffit to allow entire airflow through the building's roof. Alternatively, we may just leave the airflow above the fascia board.
Soffit installation is our area of expertise. They must have likely been harmed by a number of things, but we restore your structure to its former glory regardless of the cause. By combining the strength of aluminum with the choice of perforation or lanced ventilation, which delivers the highest airflow efficiency of any of our soffits, Aluminum Soffit offers an outstanding look and performance. Due to humidity buildup and the quick deterioration of the paint used on wood soffits, soffits have historically needed frequent care. Painting no longer needs to be done because of the aluminum soffit.
Proper attic ventilation is necessary because it:
It might lower energy costs. By reducing heat accumulation in the attic and lowering air conditioning expenses, the right soffit and roof ventilation balance increases indoor comfort.
Prolongs the life of roofing materials.
As a result, there is a reduced risk of mold, mildew, wood rot, and poor indoor air quality in the winter since it avoids moisture buildup.
It guards against harm to personal items kept in the attic.
The flat section beneath the eaves is where the soffit can be found, bridging the space between the siding and roof lines. Both weather protection and essential attic ventilation are provided by it.
Don't Hesitate To Get In Touch With Us Us