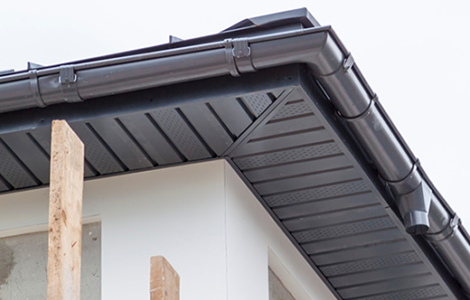 Soffit installation is also an area of expertise of Ontario Siding and Gutters.
Soffit usually comes in Aluminum and it can be plain or perforated/vented. Vented soffits deliver air flow efficiency which is important for the attic ventilation.
Proper attic ventilation is necessary because it:
It might lower energy costs. By reducing heat accumulation in the attic and lowering air conditioning expenses, the right soffit and roof ventilation balance increases indoor comfort.
Prolongs the life of roofing materials.
As a result, there is a reduced risk of mold, mildew, wood rot, and poor indoor air quality in the winter since it avoids moisture buildup.
The flat section beneath the eaves is where the soffit can be found, bridging the space between the wall and and roof lines.
Don't Hesitate To Get In Touch With Us Us