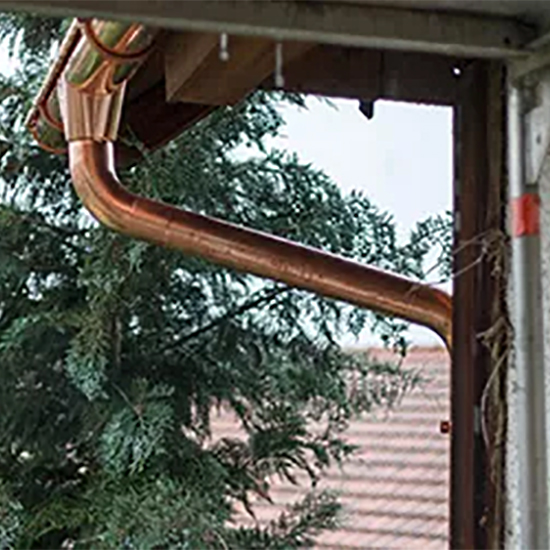 At Ontario Siding, we offer a range of downpipes to suit any home style. We've got the perfect solutions that fit in beautifully with modern homes, and we can even match downpipes to complement traditional architecture. For both residential and commercial projects, we can take care of all your downpipe needs. When it comes to downpipe installation, it's not just a matter of clicking them into place wherever they fit. Because of their essential rainwater management function, downpipe installation needs to be carefully planned. This means taking into account the structure of the home, as well as the placement of underground water management systems. Often, this requires some outside-of-the-box thinking on older homes, and our team is your trusted professional for this task.
Installation, if not done correctly, risks putting strain on your gutters and causing potential damage to your roof. We work on new homes and renovations to ensure correct installation. For existing homes, we can inspect your roof, plan and install accordingly for the proper result. When it comes down to it, downpipes are an essential feature of your roof rather than a cosmetic choice. However, we believe they can still look great and fit in with your home's structure, and that's what we deliver.
One of the choices are round downspouts with the perimeter 31/4 x 31/4. These are more sophisticated over standard square downspouts and growing in their popularity.
Designed to sit flush against the wall, square downpipes offer a clean, modern finish to your property. Square downpipes are available in a large range of sizes for both domestic and commercial applications. Particularly on modern properties, square downpipes offer a sleek, modern look that matches the overall aesthetic of your home.  Downspouts from Ontario Siding are offered in large square size (3 x 3) to accommodate any project.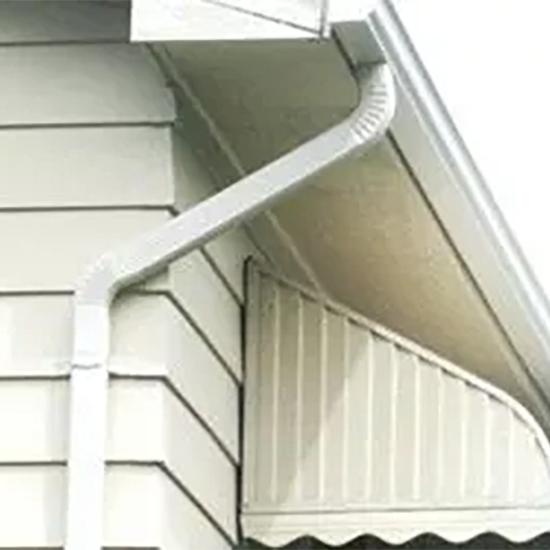 Smooth Downspouts & Elbows
Smooth rainwear in GTA-NEW PRODUCT!!!!
We now manufacture smooth surface-no ribbed 3×3 large square downspouts and elbows!
Bot in aluminum and copper!
Smoothness gives a sophisticated appeal to your residence!
Free estimates!
Open all year round, warranty on material and labour!
We also manufacture vented and plain soffit with accessories: white, black, iron ore, commercial brown color only!
All our downspouts are available in Aluminum & Copper