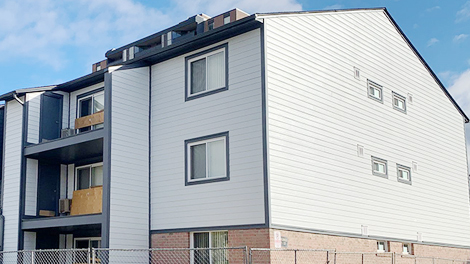 Fiber cement siding (also known as "Hardie Siding," because of its biggest manufacturer, James Hardie) has been largely growing in popularity over the last few years. It's something that we see homeowners enjoy. The beauty of this durable material, compared to vinyl, looks more like natural wood: however, at the same time, it does not require as much maintenance as traditional wood siding.
Fiber cement siding offers a striking beauty just as the material itself. Compound the natural looks with advanced manufacturing methods and the options for curb appeal aesthetics are abundant. Due to its concrete fibers, Hardie plank is impervious to any external elements, such as rain, hail, wind, flying debris, and humidity. Not only will cement board siding chip because of its strength but it does not retain moisture either; therefore it never rots or swells.
Fiber cement siding is nor affected by moisture or mold. This is particularly important for the shady sides of a house, usually near the foundation.