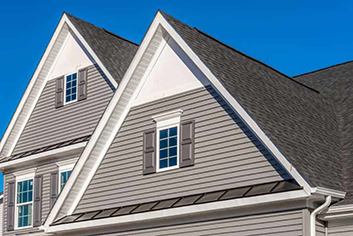 The soffit affects the appearance of your home's outside while also protecting your roof and allowing airflow inside. Fascia can be ornamental but is typically quite understated. Together, fascia boards and soffit not only protect your house but also give it a polished appearance.
Soffit boards that run along the edge of people's roofs are frequently undervalued. Unless they have experienced a leak problem, some people are completely unfamiliar with this terminology.
These exterior housing features are more than simply little ornaments. These finishing touches not only complete your home's look and feel, but also its functionality. The soffit installation technique is crucial.
Poor installation can cause serious issues for a homeowner, including decay, mold, and mildew damage. To complement a historic home or add elegance to a more modern building, rotted wooden soffits can be replaced with maintenance-free decorative soffits in a variety of forms.
Why not use traditional "cast iron" look gutters and downpipes to match your Tudor board and beautiful soffit?
Call Us If You Want To Learn More About Decorative Soffit.