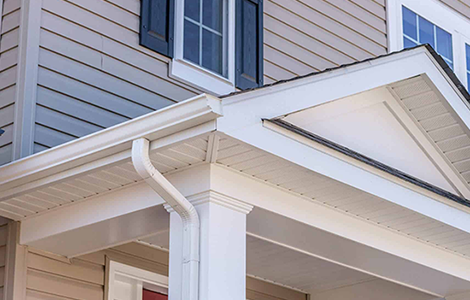 Ontario Siding is well-versed in this extremely specialized field of work. For many years, our crew of knowledgeable and experienced vinyl siding installers has delivered high-quality services.
One of the most well-liked and often-used siding materials is vinyl. Vinyl is available in a variety of colors, giving you many possibilities for matching it to the exterior of a structure. This stylish, cost-effective material is incredibly durable and requires little upkeep. Our qualified and highly skilled professionals are experts at installing different vinyl siding designs.
Vinyl Siding Styles
With regard to installing different kinds of vinyl siding, Ontario Siding has a great track record.
Horizontal siding spans the breadth of the home
Vertical siding that wraps around the house in a vertical direction
Smaller pieces of shingle or shake siding that are individually affixed to the house
Vinyl siding can be further divided into visual styles, and these differences indicate how the siding is attached. Clapboard siding is a traditional design that can resemble wood and is utilized for horizontal applications. The conventional horizontal-grooved form that many people identify with standard vinyl siding is called Dutch lap siding. Another horizontal design that gives your home texture is beaded siding. The "Board and Batten" form of vertical siding, which comprises alternating panels and elevated strips, is another option.
Vinyl Siding Colors
The variety of colors offered by vinyl siding is one of its best benefits. Since vinyl is a man-made substance, the color options are virtually limitless. Vinyl siding may be created to seem like anything, from cedar shingles to wooden planks to logs, using the right combination of color and texture. Additionally resistant to color fading is vinyl siding. Our knowledgeable installers guarantee that the siding will survive for many years. (Labor & Material Guarantee)
We Would Be Happy To Provide Time And Attention To Your Vinyl Siding Needs